DE | IT
THANK YOU FOR IRREVERSIBLY MAKING TIME FOR
::ARCHITECTURE::
AWARE OF OUR RESPONSIBILITY WE DEMAND THAT THE ARBITRARY DILETTANTE ARCHITECTURE TOGETHER WITH ITS PROTAGONISTS, AND ESPECIALLY THOSE JOURNALISTS WHOSE ONLY FOCUS IS AUDIENCES, AS WELL AS THOSE OF OUR COLLEAGUES WHO HAVE LOST THEMSELVES ALONG THE ERRONEOUS NEURAL PATHWAYS OF VANITY DRIVEN EGOCENTRIC ACHIEVEMENT SYNDROM BE LAID TO ETERNAL REST.

BY OUTRIGHT AND NON-HOMOGENOUS VIOLATION OF THE BASIC RULES, DEGENERATING INTO THE GRAVITY CONSTANT AND ONLY APPARENTLY AIMING TOWARDS SCULPTURAL PLANNING, LACKING ANY IDENTITY OR LONGEVITY, THE LOGICAL DEMISE OF THE CONSTRUCTION CULTURE IS BROUGHT ABOUT. AS A DÉJA-VU WE COULD TAKE A LOOK AT THE FUNNY ARCHITECTURE IN THE BEGINNINGS OF MANNERISM AS SEEN IN A PIRRO LIGORIO WORK IN SACRO BOSCO DATED 1552, WITHOUT ANY PRETENSE OF FOLLOWING ANY RULES OF THE SYSTEM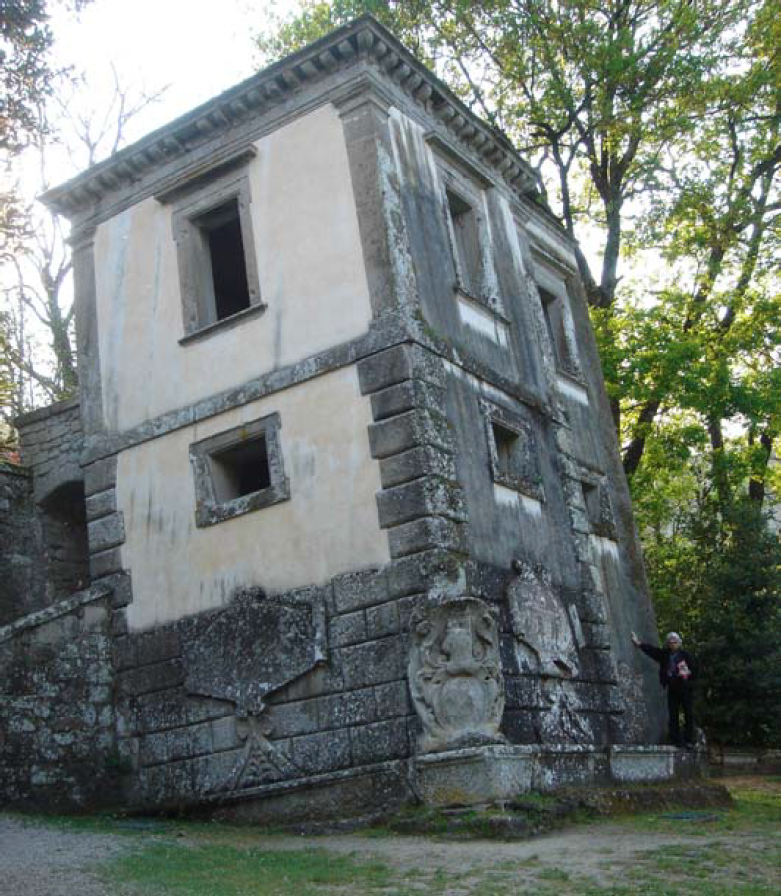 IF YOU ARE LOOKING FOR GENUINE ARCHITECTURE IN ITS INTENT, WITH A COMPETENT AND LOYAL CADENCE IMPRINT, THEN TRUST THE SUSTAINED COURSE OF THE AXIOM-MOLECULAR GENESIS PATHWAY AND CHOOSE AN ARCHITECT WHO HAS ALL THESE QUALITIES AND THE HALLMARK OF A MULTI FOCALLY ESTABLISHED PROFESSIONAL. FOR SELF DEFENCE AGAINST DEFECTIVE PSYCHOLOGICAL EVOLUTION, BEWARE OF ARCHITECTURAL OFFICES THAT PATHOLOGICALLY ONLY PRODUCE MISUNDERSTANDINGS THROUGH THEIR QUANTITATIVELY ANONYMOUS PERFORMANCE AND LACK OF ECONOMIC FOCUS, AS WELL AS IMPERSONAL ASSISTANCE DURING THE PROCESS OF IMPLEMENTATION TO THE EXTENT OF THEIR INCAPACITY.
RISE UP AGAINST OBJECTIVELY BAD ARCHITECTURE IN ORDER TO ENJOY GENUINE RECREATION WITH A PROSPECT FOR FUTURE BENEFITS THAT CAN IMPROVE YOUR QUALITY OF LIVING. BECAUSE AESTHETIC EXPERIENCE SHOULD ALSO BE INTERACTIVELY TACTILE FOR EVERYONE.
THANK YOU FOR YOUR PARTICIPATION, CONSIDERING THE BREATHTAKING SPEED OF THE EVOLUTION OF OUR EXTREMELY MOBILE SOCIETY.
ARCLEN DEKLARATION 08 - 03 - 08
office@arclen.at